---
Pizza has a new order, and whacky is in!

The Food Delivery Blog | Op-Ed Contributor

   BY MIDNIGHT FEAST
We all love to order pizza, but you won't find this pizza delivery in Vancouver.
Move over Cronuts, here comes the pizzaburger. Created by Boston's Restaurant and Sports Bar, the pepperoni pizza-wrapped bacon cheeseburger packs a walloping 1,360 calories and 2,000 milligrams of sodium. Available now in the chain's 40 US restaurants, it was initially launched at a Canadian subsidiary. These 'frankenburgers' were conceived by company brass who wanted to have a little fun with the celebrity baby craze.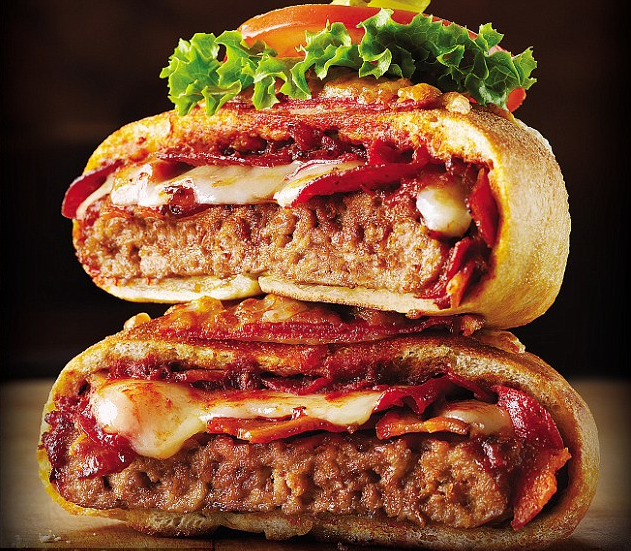 Baked in the same pizza pans used to make personal pizzas, the frankenburgers and have no illusions of being healthy.
'We're not pretending that it's a healthy product,' Brad Bevill, vice president of marketing for the chain, told USA Today. 'You're talking about a hamburger and pizza wrapped together.'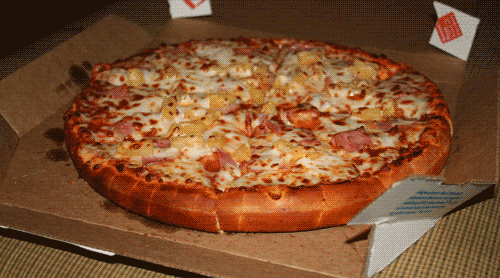 Sometimes you just can't decide what greasy fast food you want more. Fear not, you no longer have to with this Pizza Hut creation that stuffs a hot dog right into the crust of your pizza delivery.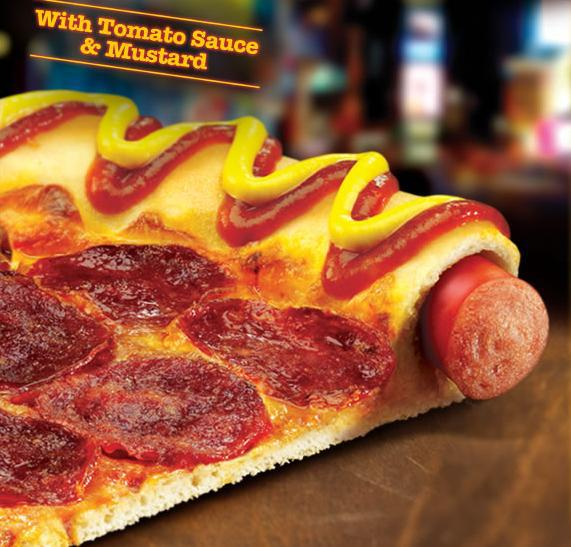 If your idea of a pizza is charred, bubbled, and Neapolitan, or the cheap and nasty variety with ham and pineapple, then a rice pizza can seem, well, very peculiar. Popular in Asia, and great for gluten-free pizza lovers, it can have figs and snails; sweet potato crusts; sausage, calamari, and cream cheese; and it certainly wouldn't be entirely unthinkable to put all of those ingredients together.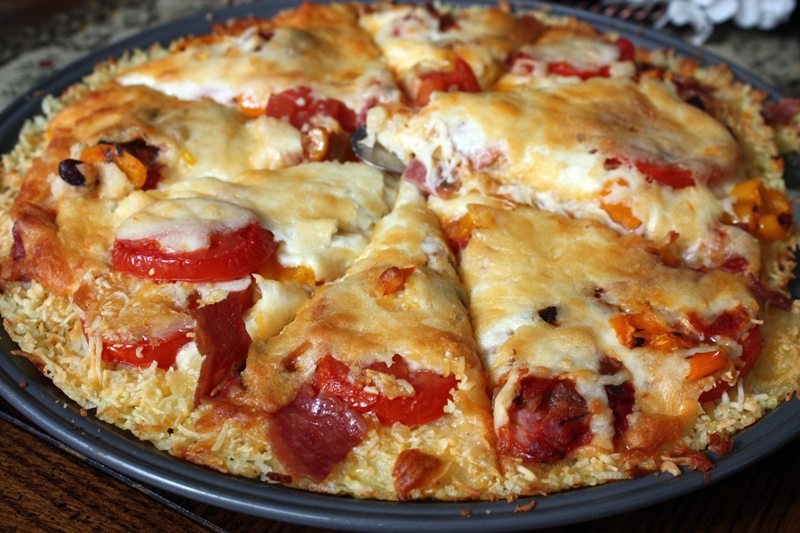 ---
The Cheesy Beef Poutine pizza, a layered carb-fat-carb monstrosity that takes classic Canadian drunk food poutine (French fries topped with cheese curds and slathered with gravy) and transforms it into a pizza with "shaved seasoned steak" and mozzarella. Available at Pizza Hut, other flavours include Creamy Butter Chicken (Indian-inspired?), Asian BBQ (with the "sweet and bold flavours of Asian BBQ sauce"), Grilled Chicken Club (a "tribute to Canada's perennially popular sandwich") and Smokey Maple Bacon (Alfredo sauce, maple bacon strips, mushrooms, cheddar).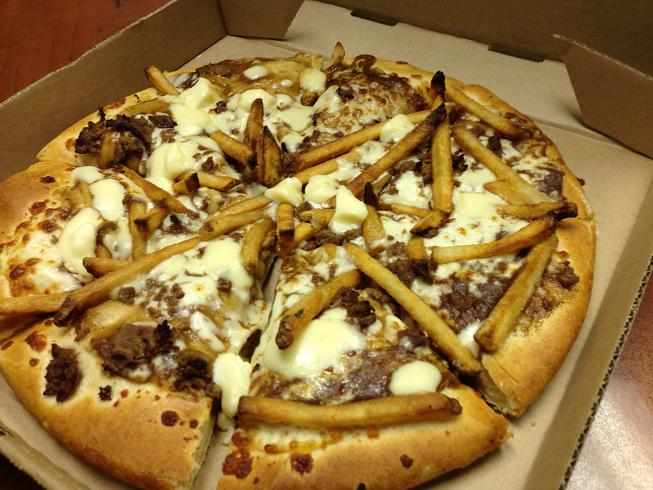 So next time you need to order pizza Vancouver, why not think about your own crazy creation. We deliver late night takeout and fast food to your door in 34 minutes and we even deliver pizza. Click on the moon above to get started. Our favourite pizza place in Vancouver is Mega Bite pizza, and you can build your own, or choose from 30 preset pizzas on their menu.
What's the weirdest pizza you've ever tried? Let us know in the comments below for your chance to win a free pizza delivered to your door.
Share this:
More to read:                        


 By Midnight Feast