MIDNIGHT FEAST'S DELIVERY APP
Coming Soon…
Dude we are making the website tiny. 

We are taking all the best parts of Midnight Feast – the ease, the service, the food – and stuffing it into a palm-sized package that's optimized for your cellphone
On-the-Go Ordering from Anywhere. 

Order from restaurants near wherever your phone thinks you are. And these days? Your phone knows where you are. It knows. Enter your post code to find and order from restaurants in your area until 4 am in the morning.
Put Heaps of Menus in Your Pocket. 

You're out and about and you want to know what's good to eat? Browse through our digital menu drawer until you find the perfect snack. Order delivery for the perfect midnight feast.
Search by cuisine, restaurant or menu item. 

Filter restaurants to see which are currently accepting online orders.
We Save Your Info, You Save Time. 

Filling out forms on touchscreens? Not that fun. We save your info to spare you from the more irksome aspects of ordering on a phone.Your payment information is stored so you only have to fiddle with all those numbers once. Save multiple addresses so you can order easier from all your homes away from home.
Order Faster From the Places You Frequent. 

Want to reorder a favourite meal? Our app will make it quick and easy – just a few taps and you're done. Past orders are saved for speedy reordering.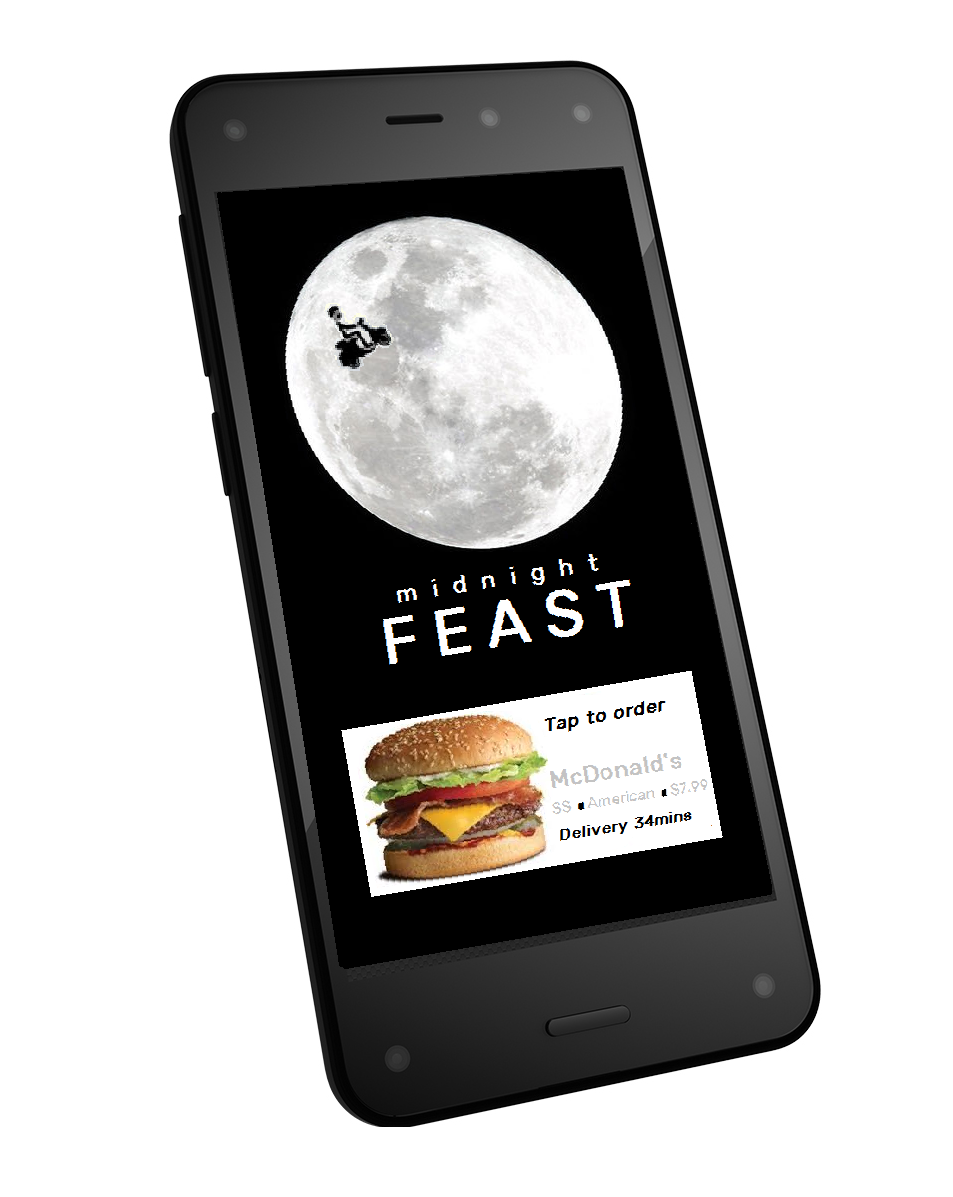 Choose. Tap. Feast.
Will you got the app?
Get all the late night restaurants delivering to you door with just one tap. Get yours soon – releasing on the iOS and Android app stores!